Finally, I am writing this About Me in Blogcheater Section happily. When I was writing for Techcheater.com, around 6 months back, it was not this much satisfying.
From Techcheater.com to Blogcheater.com, it is Journey to prove – Dreams Do Come True, You just Have to Try.
Here I will not be writing about my struggle days. It was my start which is over and i Have not forgotten it. You can also read that, it will definitely inspire you.
The Growth – Blogcheater
The Growth has been phenomenal . I started getting 30 – 30 visitors a day, which exponentially grew to around 3000 hits a day. Have a look at my Blogging traffic since I started Techcheater.com
Why Blogcheater
With every So Called Over Night Success , There are Many Nights which pays off for that.
Blogcheater is to  Guide every Individual who is passionate about Earning Money and setting up his own Dreams.
As I Always say –
I Believe if you need to Live Life to the fullest , you should have Multiple Sources Of Income , in Which you should Save the Income with Maximum Amount and spend the other sources for your hobbies and adventures.
With Blogcheater –
I will Be Guiding You to
Start A New Blog Yourself.
Monetize Newly Created Blogs.
Pro Strategies to Monetize Already Running Blogs.
Also, I will be sharing my Income Reports on Regular basis. So keep reading and stay motivated.
Techcheater.com earned me 568 USD in February 2017. Here is the link for same. This is April 2017 when i am writing this post. The above link is of Feb 2017 and the earnings are great. Sooner i will be updating reports for other months too. Last month has been phenomenal with respect to the Blog income. There is great increase from Feb 2017 income report when i see the report for month of March 2017.
About Me , Ishant Nayyar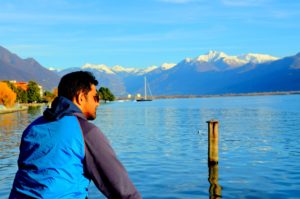 Hi , I am Ishant Nayyar. Engineer By Profession and a True Car Lover. I code for Automotive Software. I was Born In New Delhi, studied here , graduated in the same city. After My B. TECH i moved to Robert Bosch Bangalore .
There i have coded for the Powertrain Software of Audi , BMW , VW , Benz and all other leading OEMs. Then I got Into FIAT Automotives . Moved to Italy for Some time for A JEEP Cluster Project. Now I work For FORD projects in 8 – 5 .😀
You can Follow me on Instagram / Facebook / Twitter./ Google Plus
I recommend you to Read My Income Reports Section. This will Surely Motivate you to start your new blog.
Summary
Author Rating
Brand Name
Product Name
Price
Product Availability